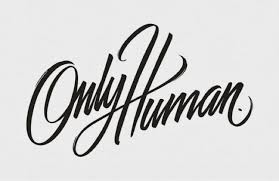 It's the weekend, so I thought I'd write something light-hearted though with a moral to the story.
I've always been a pretty organised person and I pride myself on that fact. My Mother was extremely organised too, so I guess it's in the genes or at the very least learned behaviour.
Speaking Gig in Bath
On Friday 14 October I was due to speak in Bath at 12.15 p.m. at a Business Expo. Because it was 65 miles away, several days beforehand, I was planning the trip to make sure that everything ran smoothly. I had checked out the expected duration of the journey (according to the aa.com) and it indicated 1hr 40 minutes.
No problem – I decided to leave just after 9 a.m. as that would give me ample time, or so I thought! Would you believe that I'd also checked out the nearest parking – rang them, found out how to pay, costs etc. I take speaking gigs very seriously, no matter where they are. So what, pray, could possibly go wrong?
I'm Not Perfect
This is where I have to admit that I'm not perfect! I'm a woman – well that in itself is not, of course, a weakness – no doubt this could be debated for hours – however, I'm sure we've all got better things to do.
Big drum roll. Admission: I don't read maps!   It's true. Talk about a stereotypical female, well at least when it comes to maps. I therefore rely entirely on my sat nav – in my opinion, one of the most wonderful inventions ever and definitely a girl's best friend – after all, what use are diamonds when you're driving to an unknown destination?
Trouble Ahead
As I hit Bath, my sat nav chirpily told me to turn right. Imagine therefore my horror. The road was closed. I couldn't turn right. The shock of it sent me into a spin and I irrationally decided to follow the sat nav's instructions which took me round the block and back to that same obstructed road again. By now, the thought of turning up late was beginning to become a real possibility. While I knew I wasn't that far away, I had no idea how to get to Manvers Street, the name of the road where my pre-planned parking resided.
Long story short, I stumbled upon an affable traffic warden – at least I think that's what he was. After much discussion and deliberation, he painstakingly wrote down instructions.. Time was marching on and the panic in me was rising. With directions in my hands, I started praying fervently. Oh my God – the traffic was horrendous and we were crawling along at a snail's pace. Suffice it to say, that my blood pressure continued to soar. This painful slow crawl continued for around 20 minutes (it actually seemed like a lifetime, though). Eventually, miracle upon miracles, I arrived at the car park, by this time it was 11.45 a.m. A phone call to arrange the parking and then I accosted two friendly young guys to find out where the Guildhall was. Phew, eventually I reached the venue, with just 20 minutes to spare – enough time to bring my racing heart beat down and get into speaking mode.
How to Change Emotional State Quickly
To do this, I literally paced up and down while repeating "I'm professional, powerful and precise" for a couple of minutes and that was all there was time for.
Though I say it myself, the talk went down a storm and the group were sufficiently impressed. Coincidentally, one of them told me that one of the other speakers had arrived half an hour late and then couldn't sort out his IT – I won't name, names as that wouldn't be fair. Suffice it to say, I was pretty chuffed that I had allowed so much extra time!
What's the Moral of the Story?
You can never have too much preparation. And always have a plan b!
The bonus to this story is that I applied the three-step process which I wrote about a couple of weeks ago in the article below:
https://www.thetrueworthexpert.com/positive-or-negative-its-your-choice/
I realised that this situation had given me an opportunity to prove to myself that I'm a pro through and through and that no matter what happens, the show must go on!
If you enjoyed this story, please share it with your contacts – you may avert them being late for an important appointment.