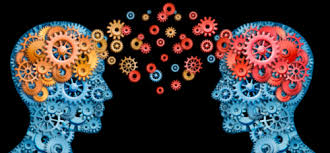 This blog is a sequel to my recent one entitled Stop Trying to Sell to Me
Marketing people will tell you that you need 7 to 12 touches to gain a new client because they need to get to know, like and trust you and all of that takes time.
I'd like you to ponder on the following question:
Is that true all of the time?
Sometimes, undoubtedly, because timing is everything and the client may not need your product or service when they first come into contact with you.  However, there is another seemingly contradictory point of view which is as follows.
It Takes No Time At All
It takes absolutely no time to have a powerful and deep connection with someone – it can be instantaneous. In fact, I'm sure you've had the experience yourself.  This has happened to me many times before and occurred again very recently.
A True Story
Here's what happened.  I was at a networking event which I'd been randomly invited to and frankly I hadn't even wanted to go. Now, I'm delighted I did.  Just before I was about to leave, I was introduced to a very professional-looking man who I instantly warmed to and it was obvious that the feeling was mutual.  As soon as I said that I coach professionals to charge what they're worth, his face lit up.  I asked him if he'd like a free copy of my book, True Worth in exchange for his business card and he said yes.  I then asked when he could read it by.  All of this took only a matter of minutes.  I then left as the next part of the evening wasn't relevant to me.
The next day, I followed up with a brief email and booked a time to call him.  He read the book, as promised, and I called at the appointed time to arrange a meeting.   The meeting was easy and comfortable – no selling required.  Before I even got to discussing fees with him, he said he wanted to work with me.  From first encounter to business secured – just 2 weeks!
Since then, we have had our first coaching session together and, though I say it myself, it was amazing.  The cherry on the cake was that the following day he emailed me to say that he was feeling really calm and that he had had the best night's sleep that he'd had in a long time.  When you work with people with whom you have a deep connection, together you can create magic.
Serve the Ones You Love and Love the Ones You Serve
You will love to serve them and they will love paying you what you're worth.  On the other hand, if you don't feel that connection, you probably won't enjoy serving them, you probably won't get the best results for them and they may not be so keen to pay you what you're worth.  Concentrate your efforts on attracting those people with whom you easily connect and serve them with love.
What are your thoughts on this?
I'd love to hear your thoughts.
If you enjoyed this blog, then please share with your contacts as I'm sure they'll appreciate you even more.